MOVE FORWARD TO BE A FINANCIAL DISTRIBUTOR with REGNUM WEALTH You're not a Sub-Broker, You're our "PARTNER" !!
Virtual Meeting with us !!
Be part of India's fast-growing industry by becoming a
Mutual Funds Distributor.

Indian Mutual Fund AAUM and Penetration
> 37 lakh crore

Just
3.36 crore+
Unique MF Investors*
Projected CAGR: 13.5% (Mar '21 – Mar '30)
100 lakh crore

Only
1.09 lakh+
Mutual Fund Distributors#
#Source: AMFI, Datapoints as of 'Dec 21 *Source: AMFI, Unique MF investors as of 31st March 2022
The growth potential is massive. The time is NOW!
What does a

 

Mutual Funds Distributor

 do?
In today's day and age, Mutual Funds have become one of the most sought-after investment instruments for creating wealth.That is when you come into the picture.Mutual Fund Distributors play an important role in promoting the sale of Mutual Funds. As a Mutual Funds Distributor, you can capitalise on the ongoing mega trend of 'Financialization of Savings' in the country and get a chance to make a meaningful impact in the lives of individuals and their families across socio-economic spectrum.

Educate client about the need to undertake financial planning
Understand clients' financial goals
Research and analyse investment options

Support client with trade execution
Regularly connect with client to share updates on the economy

Support clients with portfolio review and rebalancing

Undertake behavioral coaching
Becoming a

 

Mutual Funds Distributor

requires almost ZERO investment! That's right !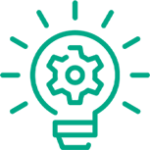 Knowledge is the key capital required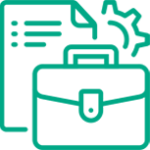 You'll need only the most basic infrastructure to start and operate your distribution business
You'll need only the most basic infrastructure to start and operate your distribution business
Cost incurred is for NISM Certification, application of AMFI Registration Number (ARN), Employee Unique Identification Number (EUIN) & basic infrastructure.
Who can become a Mutual Funds Distributor?
Individuals from all walks of life can become a
Mutual Funds Distributor.
To start your Mutual Fund Distribution (MFD) journey, you'll have to

Appear for the 'NISM – Series V-A: Mutual Fund Distribution Exam' and clear it

Obtain ARN & EUIN from AMFI


Start your Distribution journey
Go Digital: Join Regnum Wealth an Online Platform for Mutual Fund Distributors and Get Access to Software for Free
Become an online mutual fund distributor with Regnum Wealth and get access to software for free. Joining an online mutual funds platform helps you go digital before your customers leave you for any other online platform!
Digital is the way forward, and every business person is making an online presence. From purchasing clothes, ordering food to investments, customers want everything to be digitally available. In such a situation, it is necessary for the Mutual Fund Distributors also to enhance their business techniques, use software in their distribution business and step towards the digital business.
Now the question is where to go? Regnum Wealth is the perfect answer to all your queries. Yes, now you can easily scale your mutual fund business with online mutual fund software for distributors, Regnum Wealth which provides easy selection of right asset allocation and model portfolio, quick online transactions, multiple payment modes and portfolio tracking.

Further, Regnum Wealth provides other fixed income products like Corporate Fixed Deposits, Corporate Bonds, P2P Lending, PMS, AIF. This enables a Mutual Funds Distributor to offer complete solution to their customers as well as enhance their own commission income.
Wide range of Financial Products
Regnum Digital fulfills your client's needs under one roof by providing multiple product options to take care of all financial needs of a customer and helps a Mutual Fund Distributor to expand and grow their business by cross-selling and up-selling. The online software provided by Regnum Wealth makes the process of investment very easy and efficient.
Frequently Asked Questions (FAQs)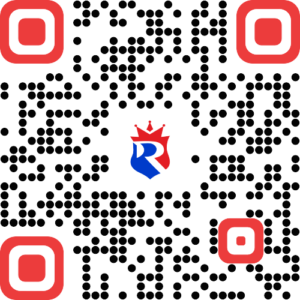 Scan to Download Android/iOS app.

Web Login 

Same App for Clients.
What our
Digital Partner's says about us
Pravin Patel
Stock Broker & MFD
Regnum Wealth has changed me they have educated me & facilitated investments into a totally new investment class for me, Mutual Funds.
"I heard about mutual funds but was not confident how to start. When I met Nivesh advisor I was amazed to know that I can invest through a mobile app and can track the portfolio. I have grown in my conviction about the merits of investing in MF's and also benefited adequately over a period of time. Happy to recommend them to all those who are looking out for the opportunities and avenues to invest their money and see it grow. "

Thomas Joseph
Thomas Xerox & Investment Service
The team was very supportive and kept me motivated
" I started as a total newbie with virtually no coding skills. I now work as a mobile engineer for a big company. This was one of the best investments I've made in myself. "

Such a life-changing experience. Highly recommended!
" Before joining the Regnum Wealth, I was a Retired Ex-banker and I've already have knowledge about Mutual Fund and other products which is already i sold to my customers while banking job.I was encouraged to enroll by one of my collegue who already joined Regnum Wealth as a Digital Partner. The entire curriculum and staff did not disappoint. They were very hands-on and I never had to wait long for assistance.Regnum Wealth have best in class Technology Platform which give me easy and hassle free process in client creatioin & other things.The best partof Regnum Digital is they're providing Real based Digital solution "
Sewak Ram Sahu
Insurance Advisor & Tax Consultant
An overall wonderful and rewarding experience with Regnum Wealth
" Thank you for the wonderful experience! I now have a Good Income, and make a good living while doing something I love. "

Pratik Khatri
Tax Consultant & Insurance Advisor
Awesome teaching support from Regnum team who helped me from Bottem level to top. Getting guidance from them and learning from their experiences was easy.
" The Team of Regnum Wealth seem genuinely concerned about my progress which I find really refreshing. The Platform gave me the confidence necessary to be able to go out in the world and present myself as a capable Financial Advisor. The standard is above the rest. You will get the personal attention you need from an incredible community of smart and amazing people. "
Mutual Fund Commission Calculator for Distributors