Mutual Fund Distributor Commission Structure
Understand the MF Agent Commission Structure
The Mutual Fund Distributor or Agent's Commission is nothing but the fee an agent receives from the AMCs for selling mutual fund schemes. The mutual fund distributor's commissions vary across different mutual fund schemes and asset management companies. Each AMC has its own structure for paying commissions to distributors and has also characterized varied percentages of commissions for different categories – debt, equity, hybrid categories etc. within the range of 0.1 percent to 2 percent. The AMCs pay the commission amount based on the total AUM (Asset Under Management), which is calculated on an annual basis  (this includes SIPs for the year & lump-sum investments) and is paid to the distributors on a monthly basis. The commission payable on the scheme by the AMC is part of the mutual fund scheme's expense ratio which also includes other costs like fund management, administration, marketing, accounting etc.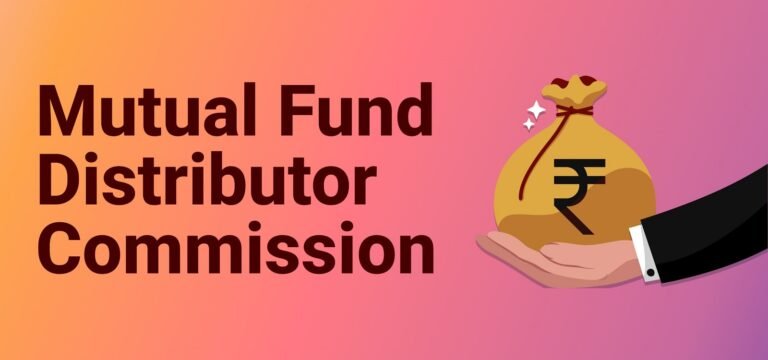 Also, the commission structure differs across the cities.
The primary source of commissions for the mutual fund distributor includes:
Trail Commission
This commission is usually the primary source of earnings for  Mutual fund agents. Depending upon the mutual fund schemes and AMCs, the commission structure varies from 0.1 per cent to 2 percent. The commission structure for the selling of mutual funds include trail commissions paid for:
A. T-30 Cities- This is the commission structure made for selling the schemes in the T-30 i.e Top 30 cities as specified by the AMFI.
For lump sum or SIPs in mutual funds, the AMCs will be paying the same specified commissions to the distributors, no additional bonus will be given on selling the schemes for the first time to the investor.(Earlier, distributors were paid an upfront fee on selling the schemes for the first time). Also, every quarter the commission is subject to revisions from the AMCs or fund houses.
Top 30 cities as per AMFI- Mumbai, Delhi, Bengaluru, Kolkata, Pune, Chennai,
Ahmedabad, Hyderabad, Udaipur, Vadodara, Jaipur, Surat, Kanpur, Lucknow, Nagpur, Chandigarh, Ludhiana, Indore, Nasik, Coimbatore, Patna, Rajkot, Bhopal, Jamshedpur, Bhubaneshwar, Guwahati, Raipur, Ranchi, Dehradun, Aurangabad. 
Note- The list of top 30 cities is also subject to revisions by the AMFI.
B. B-30 Cities- For the selling of schemes to investors in the B-30 cities (below the top 30), the AMCs offer special incentives i.e. Master B-30 Incentive commissions where AMCs pay additional incentives for the first year on new investments along with the usual commission rates specified for the particular schemes.
This structure of the trail commissions i.e varied commissions for the Top-30 & Below-30 cities in first year is formed to incentivize investments in the cities below the Top-30 cities. This provides a whole lot of opportunities to agents or distributors in small cities to higher commissions. As the share of B-30 cities in total AUM of the Mutual fund industry is very low, agents can also benefit from the low penetrated markets outside Top-30 cities.
SIP additional commission (upfront)
Some of the mutual fund companies also offer special commissions (upfront) to the mutual fund agents for selling the new Daily SIP investments in MF schemes. This additional commission is only paid for the first SIP amount (not on AUM).
Payout of Commissions
Commissions on mutual fund schemes are paid out to the distributors by AMCs directly into their associated bank account which was shared at the time of empanelment. The AMCs make monthly payments of commissions to the distributors based on the rates for different schemes highlighted in the "broker structure", which is shared with the distributor.
Every month, the AMC sends information through emails to the distributors regarding the average AUM, new investments, ongoing SIPs, holdings liquidated, and other transactions under their ARN. Along with that, the document also mentions the amount of commission payable (including its break-up) by the AMC.
When a distributor receives his payout, he needs to file the GST applicable as per the information shared by the AMC. After filing GST, the distributor has to share a copy of the invoice with the fund house.
The upfront mutual fund distributor commission varies from scheme to scheme. It is typically high for ELSS (tax saving schemes), medium for equity, and lowest for debt mutual fund schemes. 
MF DISTIBUTOR
EUIN Registration

NISM Certification

NISM Full Form

NISM Certification Courses

ARN Number

NISM Mock Test
About Mutual Fund
Liquid Fund
Hedge Fund
Index Fund
Gilt Fund
Bharat Bond Fund
Open Ended Fund
Shariah Comliant Fund
Alternative Investment Fund
Equity Balanced Fund

Comparision
ETF vs Index Fund
Direct vs Regular Mutual Fund
Mutual Fund vs Direct Stock
Large vs Mid vs Small cap Funds
FD vs RD
SIP vs STP vs SWP
Cost of Investing in Equities vs Equity Mutual Fund 
ELSS vs PPF
NPS vs PPF
ELSS vs NSC
ELSS vs Ulip
Important Terms
What is Nifty
What is Fixed Deposit
What is Cost Inflation Index
What is Expense Ratio
What is Rupee cost averaging
What is Sensex
Taxation
Taxes on Mutual Fund
Section 80D
Deduction under 80ttA
Tax Saving option under Section 80C
Tax Free Bonds
Estate Planning
Saving Schemes
Sukanya Samriddhi Yojna (SSY)
National Pension Scheme (NPS)
Kisan Vikas Patra Scheme
Post Office Savings Scheme
Senior Citizens Savings Scheme (SCSS)
Pradhan Mantri Vaya Vandana Yojna (PMVVY)
Post Office Time Deposite
Post Office Monthly Income Scheme
Kisan Credit Card
Post Office Recurring Deposite
Public Provident Fund
Atal Pension Yojana
Post Office Savings Account
Public Provident Fund
Atal Pension Yojna
Post Office Savings Account
National Savings Certificates (NSC)
Employees Provident Fund (EPF)
Unit Linked Insurance Plan
Frequently Asked Questions about Mutual Fund Distributor Commission

50.6k Views | 565 days ago
Join us as a
Digital Partner
Where You're not a Sub-Broker, you're PARTNER !!!
Frequently Asked Questions (FAQs)
What our
Digital Partner's says about us
Pravin Patel
Stock Broker & MFD
Regnum Wealth has changed me they have educated me & facilitated investments into a totally new investment class for me, Mutual Funds.
"I heard about mutual funds but was not confident how to start. When I met Nivesh advisor I was amazed to know that I can invest through a mobile app and can track the portfolio. I have grown in my conviction about the merits of investing in MF's and also benefited adequately over a period of time. Happy to recommend them to all those who are looking out for the opportunities and avenues to invest their money and see it grow. "

Thomas Joseph
Thomas Xerox & Investment Service
The team was very supportive and kept me motivated
" I started as a total newbie with virtually no coding skills. I now work as a mobile engineer for a big company. This was one of the best investments I've made in myself. "

Such a life-changing experience. Highly recommended!
" Before joining the Regnum Wealth, I was a Retired Ex-banker and I've already have knowledge about Mutual Fund and other products which is already i sold to my customers while banking job.I was encouraged to enroll by one of my collegue who already joined Regnum Wealth as a Digital Partner. The entire curriculum and staff did not disappoint. They were very hands-on and I never had to wait long for assistance.Regnum Wealth have best in class Technology Platform which give me easy and hassle free process in client creatioin & other things.The best partof Regnum Digital is they're providing Real based Digital solution "
Sewak Ram Sahu
Insurance Advisor & Tax Consultant
An overall wonderful and rewarding experience with Regnum Wealth
" Thank you for the wonderful experience! I now have a Good Income, and make a good living while doing something I love. "

Pratik Khatri
Tax Consultant & Insurance Advisor
Awesome teaching support from Regnum team who helped me from Bottem level to top. Getting guidance from them and learning from their experiences was easy.
" The Team of Regnum Wealth seem genuinely concerned about my progress which I find really refreshing. The Platform gave me the confidence necessary to be able to go out in the world and present myself as a capable Financial Advisor. The standard is above the rest. You will get the personal attention you need from an incredible community of smart and amazing people. "